We present to you these manifesting money quotes because inspiration is very important when you want to attract money with the Law Of Attraction. Thoughts are things! Therefore to manifest money it is very important have statements that you can go over regularly.
These manifesting money quotes have been carefully selected from a variety of prosperity teachers. There are countless other quotes that we could have chosen, but these will be useful to bring a prosperity consciousness within you.
We will create other "Manifesting Money Quotes" articles because there are thousands others!
Importance of Manifesting Money
Undoubtedly, Money is an indispensable item, almost indispensable in today's world. It is the "money" from where we can acquire all the comforts and possibilities necessary for life. If you have money, you can get things that seem impossible to others. Money is what gives people confidence, credibility, credentials, ability, talent and encouragement. Nowadays, money has become very powerful in the materialistic world.
In collecting these manifesting money quotes, we were motivated by knowledge of the importance money carries. Many people have died due to a lack of money! Many people suffer everyday because they don't have a few hundred bucks a month! These manifesting money quotes will ensure you are not part of that group. Manifesting money is very important for you to live a good life. Whatever religion you belong to, you need money to be of service to God and others.
Get 15 advanced manifestation techniques for manifesting money here
The Manifesting Money Quotes
"All that we are is a result of what we have thought." – Buddha
"Set your mind on a definite goal and observe how quickly the world stands aside to let you pass."-Napoleon Hill
"The closer you are to alignment with what you want the calmer it feels."
"All of us have our own inner fears, beliefs, opinions. These inner assumptions rule and govern our lives. A suggestion has no power in and of itself. Its power arises from the fact that you accept it mentally." ― Joseph Murphy
"Everything you want to be, do or have comes from love." – Rhonda Byrne
"Abundance is not something we acquire. It is something we tap into." – Wayne Dyer
"When your desires are strong enough, you will appear to possess superhuman powers to achieve."-Napoleon Hill
"Just keep your conscious mind busy with expectation of the best." ― Joseph Murphy, The Power of Your Subconscious Mind
"Never mind what is. Imagine it the way you want it to be so that your vibration is a match to your desire."
Learn how to use your imagination to manifest money here!
"Imagination is everything. It is the preview of life's coming attractions." – Albert Einstein
"If there is something you really, truly want in your life, then you must set out to find the blocks within you that are preventing you from having it."
"You may be hurt if you love too much, but you will live in misery if you love too little."-Napoleon Hill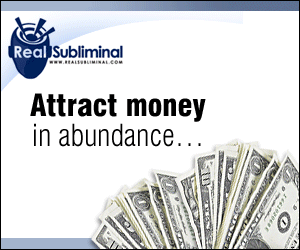 "Look around less, imagine more."- Abraham Hicks
"Your desire is your prayer. Picture the fulfillment of your desire now and feel its reality and you will experience the joy of the answered.
Dr. Joseph Murphy"
"I rejoice in other's successes, knowing there is plenty for us all." – Louise Hay
"Abundance is a process of letting go; that which is empty can receive." – Bryant H. McGill
"The lack of money is the root of all evil." – Mark Twain
"As you sow in your subconscious mind, so shall you reap in your body and environment." ― Joseph Murphy, The Power of Your Subconscious Mind –
"Before success comes in any man's life, he is sure to meet with much temporary defeat, and, perhaps, some failure. When defeat overtakes a man, the easiest and most logical thing to do is to quit. That is exactly what the majority of men do. More than five hundred of the most successful men this country has ever known told the author their greatest success came just one step beyond the point at which defeat had overtaken them."- Napoleon Hill
"To be grateful is to live in continuous abundance." – Joseph Rain
"If you're not excited about it, it's not the right path." – Abraham Hicks
"I like money, I love it, I use it wisely, constructively, and judiciously. Money is constantly circulating in my life. I release it with joy, and it returns to me multiplied in a wonderful way. It is good and very good. Money flows to me in avalanches of abundance. I use it for good only, and I am grateful for my good and for the riches of my mind." ― Joseph Murphy, The Power of Your Subconscious Mind
"Be thankful for what you have; you'll end up having more. If you concentrate on what you don't have, you will never, ever have enough." ~ Oprah Winfrey
"Remember, you are spiritually recharged during sleep, and adequate sleep is essential to produce joy and vitality in life." ― Joseph Murphy, The Power of Your Subconscious Mind
"Our only limitations are those we set up in our own minds"- Napoleon Hill
"As you think thoughts that feel good to you, you will be in harmony with who you really are." – Abraham Hicks
"You can get to where you want to be from wherever you are—but you must stop spending so much time noticing and talking about what you do not like about where you are."
"A goal is a dream with a deadline"- Napoleon Hill
"If there is something that you desire and it is not coming to you, it always means the same thing. You are not a vibrational match to your own desire." – Abraham Hicks
"Hold a picture of yourself long and steadily enough in your mind's eye, and you will be drawn toward it."- Napoleon Hill
People who have drawn wealth into their lives used The Secret, whether consciously or unconsciously. They think thoughts of abundance and wealth, and they don't allow any contradictory thoughts to take root in their minds.- Rhonda Byrne
"As you begin to feel freer regarding the expenditure of time and money, doors will open, people will come to assist you, refreshing and productive ideas will occur to you and circumstances and events will unfold. As you change the way you feel, you access the Energy that creates worlds." ~ Abraham-Hicks
"Success is not the key to happiness. Happiness is the key to success. If you love what you are doing, you will be successful." ~ Herman Cain
"Be still and quiet, tune in with the Infinite Intelligence, and continue in right thought, right feeling, and right action, and you will arrive at your goal."
― Joseph Murphy, Abide In The Silence
"The starting point of all achievement is DESIRE. Keep this constantly in mind. Weak desire brings weak results, just as a small fire makes a small amount of heat."- Napoleon Hill
"See yourself living in abundance and you will attract it. It always works, it works every time with every person." ~ Bob Proctor
"He awakened to the simple truth that it is never what a person says or does that affects him, it is his reaction to what is said or done that matters." ― Joseph Murphy, The Power of Your Subconscious Mind –
"More gold had been mined from the mind of men than the earth itself"- Napoleon Hill
"You must make certain to give your subconscious only suggestions, which heal, bless, elevate, and inspire you in all your ways. Remember that your subconscious mind cannot take a joke. It takes you at your word."
― Joseph Murphy, The Power of Your Subconscious Mind
"The law of attraction is most understood when you see yourself as a magnet getting more and more of the way you FEEL." – Abraham Hicks
"Talk as if what you want is in the process of coming."
"A belief is only a thought I keep thinking." – Abraham Hicks
"Once you start deliberately offering thought, you access the energy that creates worlds." – Abraham Hicks
"It's not about action… it's about vibrational alignment."- Abraham Hicks
"Trying to accumulate wealth by the sweat of your brow and hard labor is one way to become the richest man in the graveyard. You do not have to strive or slave hard." ― Joseph Murphy, The Power of Your Subconscious Mind
"Opinions are the cheapest commodities on earth. Everyone has a flock of opinions ready to be wished upon anyone who will accept them. If you are influenced by "opinions" when you reach DECISIONS, you will not succeed in any undertaking."- Napoleon Hill
Your life is a reflection of your past thoughts. That includes all the great things, and all the things you consider not so great… Think thoughts of abundance and wealth, and do not allow any contradictory thoughts to take root. — Rhonda Byrne